A Survivor Led Movement

We declare that love is the most powerful force for change in the world by building a movement that connects survivors, customers, advocates, and communities.
How to get help for yourself or someone you know.

Locate organizations in the directory below.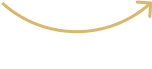 Connect with them by visiting their site.
If you are in an emergency situation, Call 911.
National Human Trafficking Hotline: 1 (888) 373-7888
Browse our National Network directory. Use the filters to find an organization.
bethesda house provides a safe environment for women and children who are escaping intimate partner violence. we empower families and individuals by providing our residents with the tools needed to engage and preserve healthy, non-abusive interpersonal relationships through intervention, prevention, and education as we aspire to end violence in our community
Our mission is to provide hope and healing to women survivors who have lived through human trafficking, prostitution, and addiction, and empower them to find their purpose and live in freedom.
Poway
Alabaster Jar Project
we operate a drop-in resource center in north county san diego which provides clothing, toiletries, nonperishable food items, and baby needs for survivors of trafficking & exploitation. we provide a long-term residential program for women who have survived human trafficking & sexual exploitation. our residential program, grace house, facilitates spiritual, physical, mental, and emotional healing along with an array of support services that include educational & vocational opportunities. we are working to provide vocational opportunities and training through social enterprise.
Rebirth Homes exists to come alongside human trafficking victims as they learn their identity in Christ and become empowered to be all they were created to be.
we are a community of women who have lived through trafficking, prostitution, and addiction.
The Cedar House, located in Abilene, KS, is a women's sober living environment where we provide an atmosphere of caring support, structure, rules, education and guidance.
Saint Francis, providing healing and hope to children and families.
Wichita
Raise My Head Foundation
The mission of Raise My Head Foundation is to provide women who are breaking free from sex trafficking a safe residence away from damaging influences where they can receive healing and restoration. We provide a large array of support services with the intent to give these women the opportunity for recovery, growth, and transformation.
Kansas City
Veronica's Voice/Magdalene KC
To empower women to exit from, to prevent the entry into, and to end all demand for prostitution- sex trafficking in the United States through survivor leadership.
Lewiston
Sophia's House/Wisdoms Women
Support and empower women survivors of addiction, trafficking, and incarceration through holistic healing in a shared community.
St. Joseph
Sisters of Solace
SOS House offers eight bedrooms to homeless women who have run out of options for a safe place to stay. Homeless women who are willing and able to tackle the barriers that prevent them from remaining housed are welcome to stay with us and develop a plan for living a better story.
North Platte
Deborah's Legacy
Legacy is a unique community which offers hurting women an individualized opportunity for transformation and growth. A resident can stay at legacy for up to 2 years, but 2 years is not mandatory. Because each story is different, each plan is different. We connect residents with local community services as well as offer our own "in-house" resources.
Every woman deserves the chance to transform her life. Magdalene House supports those women who are ready to leave behind exploitation, addiction, and abuse and support them as they journey to wholeness.
Hamilton
Juliette's Hope Recovery Community
A community of women helping women heal from addiction & human trafficking redeeming their self-worth, restoring their physical & spiritual health.
Dayton
Oasis House in Ohio
Oasis House offers hope and support to women survivors of sexual exploitation, substance abuse, and trauma. We do this by promoting healing, restoration, empowerment through Christ's unconditional love, teaching practical life skills, and mentoring through a transformational process.
Chattanooga
Love's Arm Outreach
Love's Arm began ministering love in grace and mercy to persons in the streets of Chattanooga in 2005. Rahab's Rest is a 24-month cost free holistic recovery home for women desiring to exit trafficking, prostitution and addiction. Rahab's Rest was established in partnership with Thistle Farms in Nashville modeling their Magdalene House program of cost free housing in Chattanooga, TN. Partnering with local agencies and service providers we offer comprehensive healthcare, trauma and addiction recovery as well as educational and employment opportunities for personal growth and sustainability.
Thistle & Bee's mission is to help women who have survived prostitution and trafficking thrive.
Thistle Farms is a nonprofit social enterprise dedicated to helping women survivors recover and heal from prostitution, trafficking, and addiction. We do this by providing a safe place to live, a meaningful job, and a lifelong sisterhood of support.
Provide sanctuary and support for women survivors of sex trafficking and prostitution.
El Dorado
Magdalene El Dorado
Transform. Every woman deserves the chance to transform her life. Magdalene House supports those women who are ready to leave behind exploitation, addiction, and abuse and support them as they journey to wholeness.
Fayetteville
Magdalene Serenity House
Magdalene Serenity House is a healing sanctuary serving women who have experienced trauma, sexual exploitation, addiction, and incarceration by providing opportunities for community, and paths to flourish. We provide a comprehensive, collaborative and structured residential program that can comfortably house up to 8 women for two years, at no cost to them.
Bella Vista
Oasis of Northwest Arkansas
Oasis of Northwest Arkansas is a women's transitional living community that provides safe, supportive housing for women in recovery and their children. Recovering. Rebuilding. Reclaiming lives.
Rogers
Restoring Hope NWA
Restoring Hope is a non-profit organization in Northwest Arkansas that provides safe, transitional housing to women who are coming out of addiction, trauma, and incarceration. We provide resources and programs that will nurture, educate and develop the women to rebuild, restore and reform their lives. The women receive the support they need to move toward a life that is spiritually rich, economically self-sufficient, and emotionally full and drug free. Living in a community provides them opportunities to grow and heal individually and collectively.
To empower survivors with a path toward healing and independence through a long term residential recovery program and employment in our PEHT Social Enterprise.
Fort Dodge
Gateway to Discovery
We accept women who have been involved in human trafficking either through prostitution or drug related issues. Twenty four months is the maximum stay, but extensions may be granted on a case by case basis
Lexington
Refuge for Women
Refuge for Women is a non-profit, faith based organization providing specialized long-term care for women who have escaped human trafficking or sexual exploitation. With multiple locations across the U.S., Refuge for Women offers up to twelve months of safe housing, at no charge to the resident, with around the clock care as residents progress through evidence-based, trauma-informed programming.
Lexington
The Well of Lexington
Providing safe, supportive housing and comprehensive services free of charge for two years for women survivors of sex trafficking in Kentucky and surrounding areas.
Pontiac
Hope Against Trafficking
Hope Against Trafficking is a 24-month residential program that provides restorative housing and comprehensive services focused on physical, mental, emotional and economic transformation. This dedicated housing and programming is committed to serving adult female survivors of sex and labor trafficking induced by threat, force and/or coercion.
Residents of Sanctum House will be moving towards a life of transformation in body, mind and spirit. The program consists of several components and phases to achieve fulfillment in all areas of the person's life. These individual programs are in collaboration with our community partners.
Jackson
Soar Cafe & Farms
To make a way. A way to heal, empower, and employ women survivors of human trafficking, sexual abuse, and trauma by providing safe and supportive housing, the opportunity for personal and financial independence, and a strong community of advocates and partners.
Our mission is to provide adult women with a 12 month biblical foundation for approaching problems. Our discipleship program teaches women to look to the Word of God for answers, a clean & safe environment, restoration, discipleship
awaken is a local faith-based non-profit organization whose mission is to increase awareness and education surrounding the issue of commercial sexual exploitation and to provide housing and restoration for its victims.
our studio is a supportive workplace for women leaving lives of addiction and violence. they receive 2 years of rent-free housing while they heal from the trauma life on the streets brings. when a woman enters our program she begins a 90-day intensive outpatient recovery program and then continues to build a life free from addiction and violence, with trauma informed and art therapy, life coaching and vocational training. bloom bangor graduates go on to live successful, self-sufficient and fulfilling lives, creating a new future for themselves, their families, our community and our economy.
New Freedom
Sparrow Place
Sparrow Place is a sanctuary, with an array of support and healing services. Needs are identified and an Individual Goal Plan is created and modified as necessary to meet the physical, psychological, emotional, spiritual, & relational needs of each Resident. Our program is modeled after the highly successful residential recovery model of Thistle Farms, TN. They have been loving and healing women survivors of sex trafficking and prostitution for over 20 years. We are excited to be part of their 60 (& counting!) sister-programs throughout the country. The VISION of Sparrow Place is that of women growing individually and collectively, while living in community.
the mission of angela house is to successfully transition women into society after incarceration.
Our mission is to end sex trafficking. In our experience of helping women exit the sex industry, we recognized the many obstacles women face when they decide to leave their exploitation. The goal of our social enterprise is to provide employment opportunities while women are able to rebuild their lives. Through our restorative care program, we provide trauma-informed therapy, a safe place to live, and employment opportunities to help women transition out of commercial sexual exploitation. We are not just a shelter, our goal is seeing lives changed.
Heal. Empower. Thrive. Magdalene House Austin is a survivor-led community for adult women who have survived sex trafficking. We are a community centered in love that provides safe and supportive housing, access to healthcare services and counseling, and vocational training.
San Antonio
Providence Place/My Mariposa
Ending the cycle of generational trauma through innovative services.
Milwaukee
Franciscan Peacemakers
Franciscan Peacemakers provides a pathway to a sustainable healthy, safe and productive life for women engaging in prostitution due to trauma, human sex trafficking or drug addiction.
Litchfield Park
Magdalene House West (Bridges Re-entry)
Our mission is to create a survivor led program of housing, healing, recovery, and sustainable economic empowerment for women who have experienced incarceration. Magdalene House West is safe, long-term recovery housing that allows post-incarcerated women to heal, gain employment, and save for the future. This provides the residents the ability to assimilate into the community and live as members of the neighborhood, free from stigma or labels.
Created Tampa is a non-profit, non-denominational christian organization committed to the restoration of vulnerable women involved in the sex industry to an understanding of their value, beauty, and destiny in Jesus Christ.
Jacksonville
Villiages of Hope
To be a sanctuary, a place of refuge, healing, and restoration for women seeking a life free from trafficking, sexual exploitation, and addiction.
Bloomington
Labyrinth/YWCA
To eliminate racism, empower women, stand up for social justice, help families and strengthen communities.
North Riverside
Magdalene House Chicago
Magdalene House Chicago is a two-year residential program and social enterprise that promises women survivors the flexibility, humanity, and advocacy they need to heal and become leaders.
Eden House is a movement to eradicate the trafficking and selling of human beings. We create systemic change through: youth prevention; education and legislative advocacy; and recovery and reentry services for victims, including long-term shelter.
Waite Park
Terebinth Refuge
Terebinth Refuge is a Christ-centered shelter and safe home that brings hope, healing services, and freedom to sexually exploited and trafficked women. Emergency shelter and transitional housing program for women 18 and older, trauma-informed, strength-based, victim-centered, and survivor-informed programming, mental health and chemical dependency services, equine therapy, individualized case management, legal advocacy referrals, independent living skills, education and employment services, wellness programming, an on-site registered nurse, medical referrals, psychological referrals, support groups, survivor staff, spiritual guidance (if desired)
benevolence farm seeks to cultivate leadership, promote sustainable livelihoods, and reap structural change with individuals impacted by the criminal justice system in north carolina. learn more.
bloomhere is a nonprofit organization which provides women survivors of abuse, addiction, prostitution and trafficking a safe place to live and the space and resources to heal. we support the wellbeing of women so they may nurture their own resilience, as we provide opportunities for them to grow into a life of economic independence through our justice enterprise. we believe in the power of community.
Goldsboro
Cry Freedom Missions
Cry Freedom Missions is a 501 (c) (3) non-profit fighting to eradicate sex trafficking through reaching, rescuing, and restoring the lives of survivors. Once we connect with a survivor, a comprehensive process involving justice for the perpetrators and recovery and rehabilitation for the survivors begins. It is our passion to see this heinous and needs, including case management, education, counseling, mentoring, food and clothing. We aim to be a place of safety by being a consistent presence that provides immediate tangible needs and resources, offering help and hope.
The Dahlia Grove process, as adopted from our partner Thistle Farms, embraces the whole person and their individual journey. We provide trauma informed and client centered care that, at its core, is grounded in a sense of safety and community. For most women, we expect that full health and independence requires a two-year process. However, each new resident comes to Dahlia Grove with unique experiences and finds themselves at a different place in life. Many come with only the clothes on their back, no identification, no social security number, limited education and no family support. Our job is to position each resident for a second chance at life.
Rochester
Brightstar Community
Brightstar Community helps women survivors of sex trafficking, prostitution, abuse, and addiction find healing, hope, and freedom.
Spartanburg
Angel's Charge Ministry
the mission of angels charge ministry is to offer a transitional housing program, case management, and advocacy to deter recidivism and to facilitate a successful reentry into our community for women during and after incarceration.
Our mission is to offer women who are trapped in a cycle of sexual exploitation and addiction a path to freedom, a haven for healing, and the opportunity to flourish, leading to generational change and the betterment of our Greenville Community. Jasmine Road is modeled after the very successful Thistle Farms non-profit which was founded in Nashville, Tennessee by Episcopal priest Becca Stevens more than 20 years ago. The Greenville affiliate was incorporated in 2016 as a result of a partnership between Christ Church Episcopal, Triune Mercy Center and Bon Secours, St. Francis Health System. When Jasmine Road's first safe house opened its doors in may 2018, it joined more than 40 Thistle Farms sister agencies around the country in offering a transformative two-year residential program with an innovative social enterprise component, the first of its kind in Greenville.
Summerville
Magdalene Charleston
It is our mission to help women rise up from darkness and be the light. Working to help women find their inner strength so they can overcome their addictions. Magdalene House of Charleston is a nonprofit recovery home for women facing addiction. We offer an opportunity to recover and learn life skills in a safe environment with encouragement, accountability, and structure. Our program consists of case management and individual treatment plans that align with the 12 steps of recovery. Many of our residents come from lives of destitution, abuse, incarceration, and human trafficking and are enjoying the first freedom they have known for years. It is our mission to help women rise up from darkness and be the light.
Charlottesville
Georgia's Healing House
Georgia's Friends provides programs and services in the Charlottesville-Albemarle Community to help women suffering from drug and alcohol addiction and co-occurring mental health challenges.
Rebuilding Lives, One Story at a Time
Housing
Long Term Free Housing
Healing
Access to Medical and Psychological
Employment
Access to Employment Opportunities
Post-traumatic Growth
Teaching the Survivor How to Thrive After Trauma
Thistle Farms National Network
An Aligned Action Network
Different from a replication model, we recognize that each organization is unique, with its own geography, culture, resources, and membership.
Members come together to share a common outcome and similar programmatic approaches, with a focus on disciplined learning and innovation — not strict adherence to a single model.
Each organization does commit to shared foundational practices.