A Survivor Led Movement

We declare that love is the most powerful force for change in the world by building a movement that connects survivors, customers, advocates, and communities.
How to get help for yourself or someone you know.

Locate organizations in the directory below.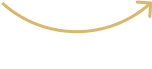 Connect with them by visiting their site.
If you are in an emergency situation, Call 911.
National Human Trafficking Hotline: 1 (888) 373-7888
Browse our National Network directory. Use the filters to find an organization.
Rebuilding Lives, One Story at a Time
Housing
Long Term Free Housing
Healing
Access to Medical and Psychological
Employment
Access to Employment Opportunities
Post-traumatic Growth
Teaching the Survivor How to Thrive After Trauma
Thistle Farms National Network
An Aligned Action Network
Different from a replication model, we recognize that each organization is unique, with its own geography, culture, resources, and membership.
Members come together to share a common outcome and similar programmatic approaches, with a focus on disciplined learning and innovation — not strict adherence to a single model.
Each organization does commit to shared foundational practices.